| | | | | | | | |
| --- | --- | --- | --- | --- | --- | --- | --- |
| Download32 Home | Software Categories | New Downloads | Top Downloads | Rss Feeds | Submit Software | Bookmark | Contact Us |
Graphic Apps

/

Editors


ArcSoft Portrait+ for Mac - 2.0.20

Detect and soften full body skin naturally and automatically; Batch-process hundreds of photos to improve efficiency; Pre-set and custom styles make retouching photos efficient and flexible.



Screenshot
Download
Order now
Developer's site

Broken Link?


Rating:
Current Version:
2.0.20
Release Date:
May 24, 2013
License:
Shareware
Price:
$179.99
Downloads:
11

Download Now
(File Size: 12.9 MB )




Software Description:


The first auto portrait retoucher with batch processing and one-click styles. Intelligently detect and soften full body skin, then remove imperfections naturally. Batch process hundreds of photos instantly and precisely. Preset styles and adjustable custom features make the retouching process speedy and flexible.
Features:
1. Automatic detection with unmatched precision
Automatically pinpoint 24 facial key features with manual fine tuning to ensure accuracy.
Blemishes, wrinkles and other obvious skin imperfections are detected and removed intelligently.
Detect up to 20 faces in one photo. A skip face tool allows some faces in a photo to be enhanced while others are ignored.
2. Batch process with high quality
Fluidly batch import and export hundreds of photos within seconds.
With one-click, stunning styles are applied to all of the photos.
Individual styles can be created and applied to different photos during batch processing.
3. Detect and soften full-body skin
Automatic detection of the facial area and almost all visible skin in a photo.
Five skin smoothing levels cover all skin types. Choose the most suitable to soften skin, reduce blemishes and optimize complexion.
Selectable brushes let you easily tweak skin-softening areas.
4. Powerful tools to enhance retouching
Smart blemish removal to remove deep scars, pimples and other imperfections completely while simultaneously restoring the original skin texture
New Styles Bin lets you quickly check or switch the styles for each photo.
5. Various styles create ideal portraits
27 refined pre-set styles like Brighten Eyes, Slim Face, and Deepen Smile can be applied with a single click.
Customize styles with adjustable makeup kits allowing you put dazzling makeup on your portraits.
Save custom styles and apply them to your other photos at any time with one click.
6. Import, Export and Save
Adjust the output quality/size of all photos at once.
Export all the images and filter out the less desirable results with an embedded comparison interface.

Software Requirements:
Power PC or Intel Mac, 2G DDR2 RAM or above, 100 MB free hard drive space required
This software is designed to run on the following operating systems:
Mac OS X
ArcSoft Portrait+ for Mac Keywords:
Photo Retoucher, Portrait Editor, Portrait Retouching, Portrait+, Edit Portraits
Download Link of ArcSoft Portrait+ for Mac 2.0.20:

ArcSoft Portrait+ for Mac - 2.0.20 (File Size: 12.9 MB)

| | |
| --- | --- |
| Reviews Summary: | Show All Reviews (0) |
ArcSoft Portrait+ for Mac related software
Title / Version / Description
Size
License
Price

Joboshare iPhone Rip for Mac 3.0.8.0916

10.7 MB
Shareware
$25
Joboshare iPhone Rip for Mac can fast transfer music, video, photo, ePub, pdf, audiobook, ringtone, Voice memo, Camera roll (iOS 4 above), Podcast, TV Show, SMS, Contact, Call List files from iPhone to Mac, iPhone to iTunes. Joboshare iPhone Rip for Mac manages your iPhone or iPod touch like a portable hard drive. It is the best iPod/iPhone transfer software that supports iOS 4.3 and iTunes 10.3. Joboshare iPhone Rip for Mac also supports...

Joboshare iPad Rip for Mac 3.0.1.0615

10.7 MB
Shareware
$25
Joboshare iPad Rip for Mac can fast transfer music, video, photo, ePub, pdf, audiobook, Podcast and TV Show files from iPad to Mac, iPad to iTunes. Joboshare iPad Rip for Mac manages your iPad, iPhone or iPod touch like a portable hard drive. It is the best iPad/iPod/iPhone transfer software. Joboshare iPad Rip for Mac also supports all types of iPads and iPods including iPad, iPod classic, iPod nano, iPod nano 5G, iPod touch, iPhone 3G,...

Photo to FlashBook Professional for MAC 2.6.1

10.2 MB
Shareware
$99
Photo to FlashBook Professional for Mac is an easy to use photo album maker that build stunning online flip photo albums using unique and highly professional Flash and HTML theme templates, you can create amazing 3D page turning digital photo albums that look and feel like the real thing. With the unique 3D Page Flip effects and fantastic preset album themes, you can create exclusive well-designed albums within a few clicks, and easily share...

ArcSoft PhotoStudio 6 for Mac 6.0

65.8 MB
Shareware
$79.99
ArcSoft PhotoStudio 6 is a powerful and easy-to-use image editing software for Mac OS. Powerful Features : 1. Powerful photo editing functions Offers an array of advanced photo editing tools. Essential tools include Simple Selection, Photo Cloning, Photo Enhancement, Multi-Layer Support, Brush and Stamp, Text Layer, Transform, and Print. Advanced correction tools include Auto-Exposure, Auto-De-Noise, Record Macro, Scratch...

ArcSoft Panorama Maker 5 Pro for Mac 5.2.19

54.5 MB
Shareware
$79.99
Panorama Maker 5 Pro for Mac helps users to create perfect panorama images with photos and videos. Powerful Features of ArcSoft Panorama Maker 5 Pro for Mac : 1. Make panoramas from both photos and video Allows you to stitch both photos and video frames as panoramas. Export your panorama to a variety of file formats including: JPEG, TIF, BMP, TGA, MOV, Flash, and PTViewer. 2. 5 Different Photo Stitch Modes 5 stitch modes:...
Other popular software in this category
Title / Version / Description
Size
License
Price

Photo Makeup Editor 2,05

3.2 MB
Shareware
$29
The majority of users never think about purchasing a photo makeup program until they face a typical situation: they need to upload their photo to a social network, a dating site or even their resume, but the photo is far from being perfect and literally begs for some enhancement. Few of us have Photoshop installed or the skills necessary to make proper use of this great software and that's when most users trapped in this situation start...

CorelDRAW Graphics Suite X3 X3

13.9 MB
Shareware
$399
CorelDRAW Graphics Suite X3 simplifies the design process for projects of any scale, from logo creation and Web graphics to multipage marketing brochures and eye-catching signs. With powerful bitmap-to-vector tracing, helpful new learning tools, and enhanced illustration, page layout, and photo editing features, CorelDRAW Graphics Suite X3 delivers a combination of superior design capabilities, speed, ease of use, and affordability.

Pos Free Photo Editor 1.55

13.7 MB
Freeware
Great free user friendly photo editing software enables fast photo editing without 'headaches'. This free photo editor supports many photo adjustments, filter effects and much more! comes from the authors of the free professional photo editor Photo Pos Pro. Using this photo editor you will be able to edit, adjust and fix your photos fast and easy. The photo editor also supports special effects, framing photos, filters, red eye reduction tool...

Virtual Cover Creator 3.0.1

4.5 MB
Shareware
$79
Virtual Cover Creator is a standalone desktop application that helps you to easily create professional looking and realistic 3D cover images of two-sided box, three-sided box, book cover, electronic magazine, CD cover, CDDVD disc, membership card, DVD case, DVD disc and case, special report, thin box, wide box, and books bundles. Some of the features include real-time 3D preview, ability to create a truly unique look without the...

Alamoon Color Enhancer 2.5

2.0 MB
Freeware
Alamoon Color Enhancer automatically enhances and improves color in your images. You don't need to know a thing about computers or photography to get great looking digital photos every time. Alamoon Color Enhancer is a fully-automatic, hands free, one-click photo enhancer. You want to have great looking photos and get the job done with ease and fun? You don't have to do a thing - you'll never need to read a manual, never need to open software...
Latest Reviews
SoftPerfect RAM Disk (Sean) - Jul 8, 2020
Superb disk utility for speeding up laptops and prolonging the life of their hdd.
StarCode Lite POS and Inventory Manager (Ed Martin) - Jan 21, 2019
I would say best inventory software for small shops or stores. Never found an app like this before. Thanks Download32
ConyEdit for Windows (reshim) - Dec 3, 2018
Programmers feel the comfort of coding using ConyEdit which is capable to edit codes in batch mode and supports most of programming language.
Disc Cover Studio (harish) - Dec 19, 2017
No need to go for a professional designer for the cover of new record, you can do it on your own sitting at home PC adding your own image on it with the Disc Cover Studio.
Kaspersky Security Scanner (Anthony) - Oct 12, 2017
Scans software to find whether it is harmful for computer and also checks for updates of security patches.
Comodo Firewall (Maxmuller) - Sep 19, 2017
This just another awesome product from Comodo to protect your computer from unwanted inbound or outbound traffic, also helps you analyze data packets.
TCP Splitter (Redrick) - Aug 10, 2017
This lets the data packets we send split into several packages which is convenient for many applications to receive those and process one after another.
Project Viewer Lite (Tensialar) - Jul 19, 2017
This is a light weight software for viewing MS project files easily without the MS project installed, all the personal who are involved in the project can view this with graphics and charts.
PDF Shaper Professional (Mortinus) - Jun 7, 2017
I had difficulties with the pdf documents which needed to be edited before presentation, then I got PDF Shaper which helped me to take the texts / images out and insert my own texts plus other images.
Hotelare (Nielsine) - May 15, 2017
You can enable your guests book any room instantly through your website, also receive the payments, other sections of your hotel can be also handled using the this software like restaurants, accounts, hr etc.
Audio & MultimediaBusiness SoftwareDevelopment ToolsEducationGamesGraphics SoftwareNetwork & InternetSystem UtilitiesMac ToolsLinux Programs

free. software downloadsSubmit SoftwareContact UsPrivacy PolicyDisclaimerLink to Download32Bookmark Us

All software information on this site, is solely based on what our users submit. Download32.com disclaims that any right and responsibility for the information go to the user who submit the software, games, drivers. Some software may not have details explanation or their price, program version updated. You should contact the provider/actual author of the software for any questions. There are also user reviews/comments posted about various software downloads, please contact us if you believe someone has posted copyrighted information contained on this web site. Copyright © 1996-2015 Download 32.

ArcSoft Panorama Maker 7 for Mac is a Graphic Apps::Editors software developed by ArcSoft, Inc.. After our trial and test, the software was found to be official, secure and free. Here is the official description for ArcSoft Panorama Maker 7 for Mac:
Panorama Maker is a powerful and easy-to-use photo stitching software to offers an elegant way to turn your photos into superb panorama masterpieces. Our automated stitching process makes it easy to create breathtaking landscapes - even if you've never done it before! Media management and photo editing tools are offered to better organize your sources and apply final touches to your work. The mature stitching technology and appealing user interface create an awesome experience for everyone.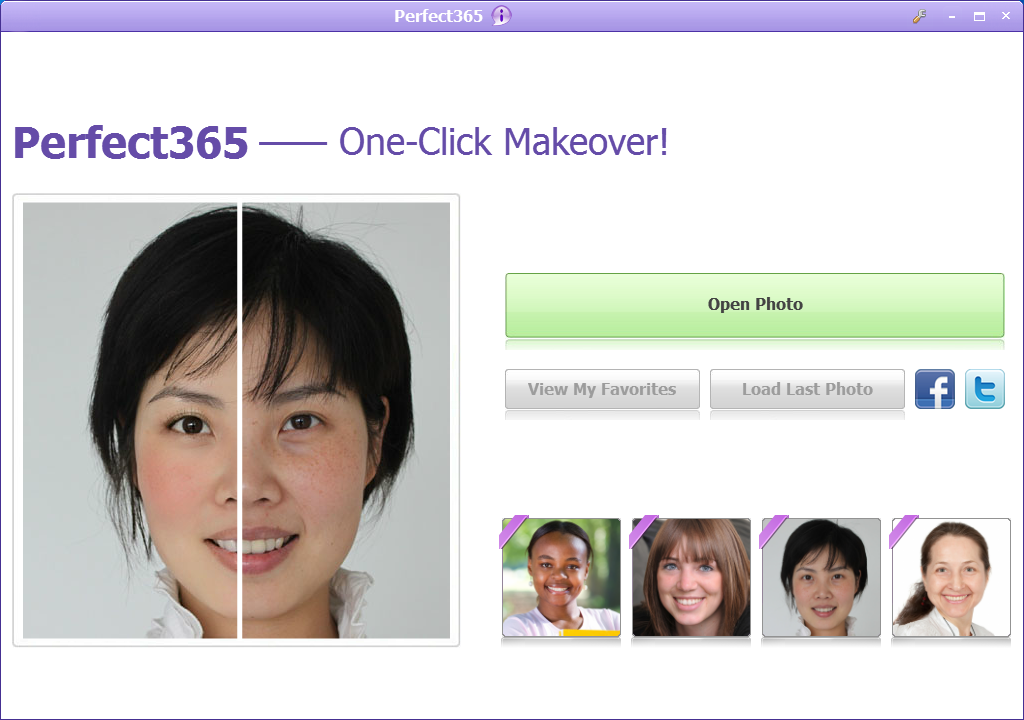 1. Create dazzling panoramas in three steps
Provides five professional stitch modes: Auto, Horizontal, 360, Tile, and Vertical
'Auto-select by group' lets you select one photo and the related photos are intelligently detected as a group
Make beautiful panoramas from vast landscapes, city skylines, mountains ranges, lush forests, towering skyscrapers, and cascading waterfalls

ArcSoft PhotoStudio for Mac $79.99 ArcSoft Mac OS X 10.4 Intel/PPC, Mac OS X 10.5 Intel/PPC, Mac OS X 10.6/10.7 Version 6.0 Full Specs Download Now Secure Download.
ArcSoft Portrait Plus V2.1.0.238 Incl Crack TorDigger Serial Key Keygen. ArcSoft Portrait Plus v3 0 0 395 Incl Crack TorDigger apps pc software. NoteBurner M4V Converter Plus 2 5 Crack Mac applications mac. Arcsoft portrait plus keygen, arcsoft portrait plus free full. download.
ArcSoft Portrait+ automatically pinpoints 24 facial key features with manual fine tuning to ensure accuracy. Blemishes, wrinkles and other obvious skin imperfections are detected and removed.
2. Powerful photo editing tools
Apply intelligent, stunning presets to all of your portraits with one click. Tweak filters and apply them individually or in a batch. Flexibly batch export all photos to any folder with adjustable size and quality. Supports multiple RAW file formats for importing.
All the cropping, straightening and color matching is done automatically, then adjusted with a selection of editing tools
Align Points and Photo Blend help you to tweak overlapped areas and achieve optimum results
Optimize your panorama color by fine-tuning brightness, contrast, hue and saturation
Add frames and titles to decorate your panorama

Arcsoft Portrait Plus Mac
3. Support for popular formats
Arcsoft Photostudio 6 Windows 10
Open all popular image formats (such as JPEG, TIF, RAW) from your network, hard drive, camera, scanner, or memory stick
Save your panoramic masterpieces and share with friends
Print stunning professional-looking panorama photos in a snap