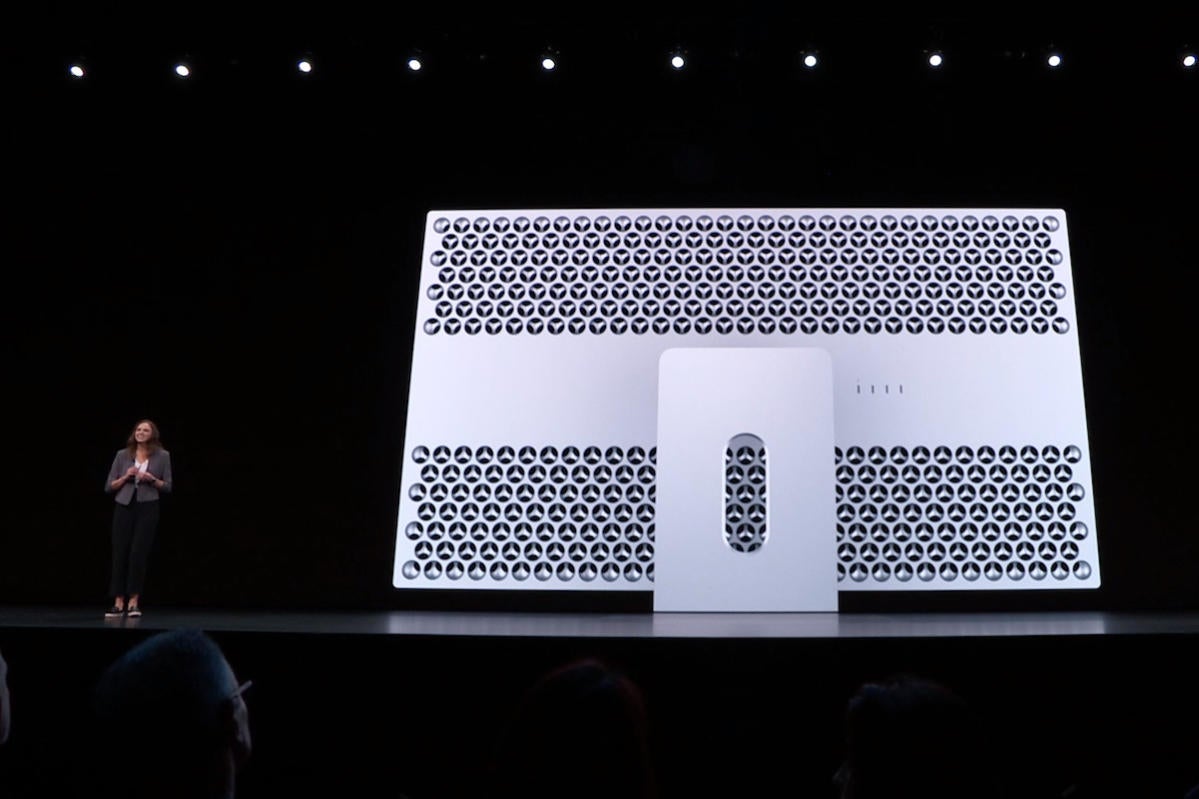 Apple's big summer surprise was not the first ARM-based Mac.It wasn't a new Mac Mini, nor the return of the 12-inch MacBook. The biggest hardware news from the company right now is a new 27-inch iMac. Apple Footer. Trade‑in value based on 2019 15-inch MacBook Pro. Trade‑in values will vary based on the condition, year, and configuration of your trade‑in device. You must be at least 18 years old to be eligible to trade in for credit or for an Apple Store Gift Card. Explore the world of Mac. Check out MacBook Pro, iMac Pro, MacBook Air, iMac, and more. Visit the Apple site to learn, buy, and get support.
Apple on Monday unveiled their all-new and completely redesigned Mac Pro. They also previewed their all-new 32-inch 6K Apple Pro Display XDR display.
New Mac Pro
The Mac Pro feature workstation-class Xeon processors up to 28 cores, a high-performance memory system with a massive 1.5TB capacity, eight PCIe expansion slots and a graphics architecture featuring the world's most powerful graphics card. Also previewed was the Apple Afterburner accelerator card that enables playback of three streams of 8K ProRes RAW video simultaneously.
Mac Pro features Xeon processors up to 28 cores, with 64 PCI Express lanes for excellent performance and massive bandwidth. It provides over 300W of power, and its state-of-the-art thermal architecture allows the processor to run fully unconstrained all the time.
The Mac Pro provides enormous memory capacity, with a six-channel memory architecture and 12 physical DIMM slots, the new Mac Pro allows for 1.5TB of memory, the most ever available in a Mac. Eight PCI Express expansion slots come along for the ride, twice that of the previous-generation Mac Pro tower.
New Apple Display For Mac Pro
Mac Pro graphics options start with the Radeon Pro 580X. Mac Pro debuts the Radeon Pro Vega II, featuring up to 14 teraflops of compute performance and 32GB of memory with 1TB/s of memory bandwidth, the highest of any GPU. Mac Pro also introduces Radeon Pro Vega II Duo, which features two Vega II GPUs for an incredible 28 teraflops of graphics performance and 64GB of memory, making it the world's most powerful graphics card. Mac Pro can accommodate two MPX Modules so customers can use two Vega II Duos for a staggering 56 teraflops of graphics performance and 128GB of video memory.
The new Afterburner features a programmable ASIC capable of decoding up to 6.3 billion pixels per second. Video editors using high-quality cameras that require the conversion of native file formats into proxies for easy editing can now use native formats right from the camera and decode up to three streams of 8K ProRes RAW video and 12 streams of 4K ProRes RAW video in real time.
The new Mac Pro is housed in a stainless-steel space frame with an aluminum housing that lifts off for 360-degree access to the entire system. The frame features smooth handles for easily moving Mac Pro around the studio. The housing also features a stunning lattice pattern to maximize airflow and quiet operation. An optimized version for rack deployment will be available this fall.
Pro Display XDR
The Pro Display XDR features a 32-inch Retina 6K display with P3 wide and 10-bit color, 1,600 nits of peak brightness, a 1,000,000:1 contrast ratio and a super-wide viewing angle.
The Pro Display XDR uses a direct backlighting system with a large array of LEDs that produce 1,000 nits of full-screen brightness and 1,600 nits of peak brightness. An advanced thermal system uses the display's aluminum lattice pattern as a heat sink. That allows the Pro Display XDR to sustain 1,000 nits of full-screen brightness indefinitely. A 1,000,000:1 contrast ratio will give images the brightest specular highlights, super dark blacks and everything in between.
Macbook Pro Display Problem
The display features edge-to-edge glass and a narrow, 9-millimeter border in an, aluminum enclosure. The Pro Stand has an intricately engineered arm that perfectly counterbalances the display so it feels virtually weightless, allowing users to easily place it into position.
Best Display For New Mac Pro
The Pro Stand offer both tilt and height adjustment, and also allows Pro Display XDR to rotate into portrait mode, perfect for retouching photos, designing a web page or writing code.
Pricing and Availability
New Mac Pro Laptop
The all-new Mac Pro starts at $5,999 and will be available to order in the fall. Pro Display XDR starts at $4,999, the Pro Stand is $999 and the VESA Mount Adapter is $199. All will be available to order in the fall. Additional technical specifications, configure-to-order options and accessories are available at apple.com/mac-pro and apple.com/pro-display-xdr.